Samsung
How to Delete Access point name (APN)
Samsung
1370
---
Incorrectly created or superfluous access points can be deleted via the menu on the Samsung device, but randomly, APN data should not be removed from the device as it is required for Internet, SMS and MMS use.
Android 11 | One UI 3.0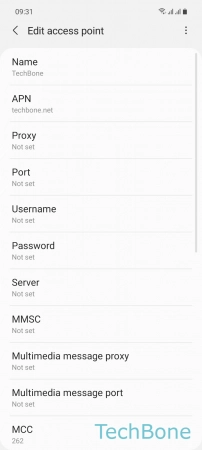 Tap on Settings
Tap on Connections
Tap on Mobile networks
Tap on Access Point Names
Choose an APN
Open the Menu
Tap on Delete APN
Download instructions?
If you need the manual often or offline, you can download it here as a PDF document for free.
Download
---