Samsung
How to Delete Personalized predictions
Samsung
81
---
The keyboard on the Samsung smartphone learns from the texts we write and the predictions we use and delivers suitable word suggestions. If we want to delete the learned words, we do not have to reset the Samsung keyboard completely.
Android 11 | One UI 3.0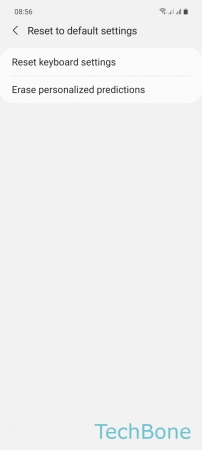 Tap on Settings
Tap on General management
Tap on Samsung Keyboard settings
Tap on Reset to default settings
Tap on Erase personalized predictions
Tap on Erase
Download instructions?
If you need the manual often or offline, you can download it here as a PDF document for free.
Download
---