Samsung
How to Turn On/Off "Double tap to turn on/off screen"
Samsung
59409
---
Double tap to turn on the Samsung device's screen. The function is enabled by default and can also be disabled in the advanced functions. Double-tapping to turn on works for the lock screen, Always On Display or when neither is enabled.
Supported devices also bring the double tap to turn off screen. After enabling the feature, we can turn off the screen by double tapping an empty space on home screen.
Android 11 | One UI 3.0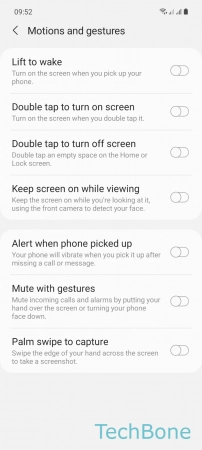 Tap on Settings
Tap on Advanced features
Tap on Motions and gestures
Enable or disable Double tap to turn on/off screen
---