Samsung
How to Lock/Unlock SIM card
Samsung
512
---
When the Samsung device is restarted, depending on the phone provider's default settings, the PIN for the SIM card must be entered to unlock it. this is to prevent unauthorized persons from using the SIM card and to avoid a surprise on the next phone bill. If the Samsung device is protected by a display lock, a SIM card PIN is unnecessary and can be deactivated. this guide shows how to enable/disable the SIM card PIN query. the current PIN of the SIM card is required for this.
Android 11 | One UI 3.0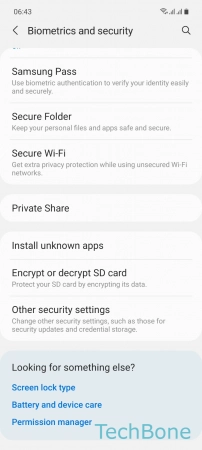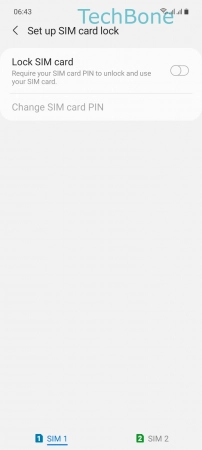 Tap on Settings
Tap on Biometrics and security
Tap on Other security settings
Tap on Set up SIM card lock
Choose a SIM card (Dual SIM)
Enable or disable Lock SIM card
Enter the current PIN and tap OK
Download instructions?
If you need the manual often or offline, you can download it here as a PDF document for free.
Download
---