Samsung
How to Import Contacts
Samsung
522
---
On the Samsung device, you can import contacts from a vCard (.vcf) file or from the SIM card, and apart from the SIM card, the contacts you want to import can be either on the internal memory or on the memory card.
Contacts can be imported into your Samsung account, Google account or phone memory.
Android 11 | One UI 3.0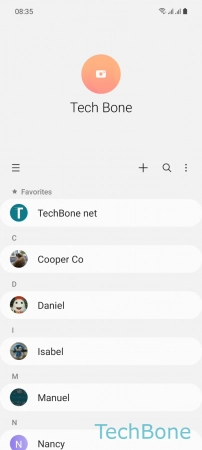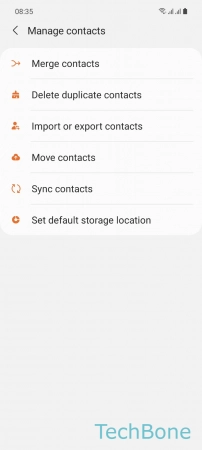 Tap on Contacts
Open the Menu
Tap on Manage contacts
Tap on Import or export contacts
Tap on Import
Select from where to import
Select the desired Contacts and tap Done
Select where to import and tap Import
Download instructions?
If you need the manual often or offline, you can download it here as a PDF document for free.
Download
---