Samsung
How to Save Web page as PDF
Samsung
231
---
whether it's a recipe, a route planner or a great guide from TechBone, in many situations you want to save a website locally. in the Samsung browser there is the option to save websites offline. but we can also simply save the whole website as a PDF on the phone memory of the Samsung device. saving as a PDF works with the printer function. instead of a printer, we simply select the option "save as PDF".
Android 11 | One UI 3.0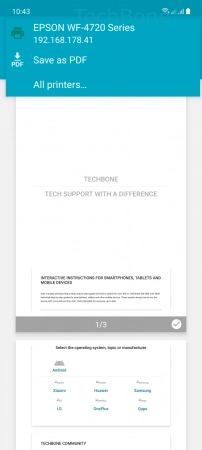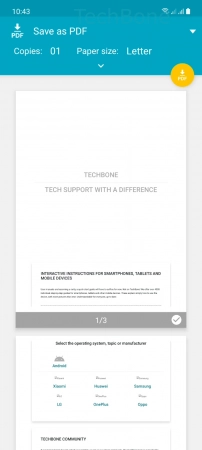 Tap on Internet
Open the Menu
Tap on Print/PDF
Open the Menu
Tap on Save as PDF
Tap on Download PDF
Select a Folder and tap Save
Download instructions?
If you need the manual often or offline, you can download it here as a PDF document for free.
Download
---