Samsung
How to Turn On/Off Wi-Fi sharing (Wi-Fi repeater)
Samsung
329
---
With Wi-Fi Hotspot, the Samsung device can also be used as a Wi-Fi repeater. To do this, the Wi-Fi hotspot to which other devices connect must be set up. Now Wi-Fi sharing can also be activated, which means that the Wi-Fi connection of the Samsung device is shared.
Android 11 | One UI 3.0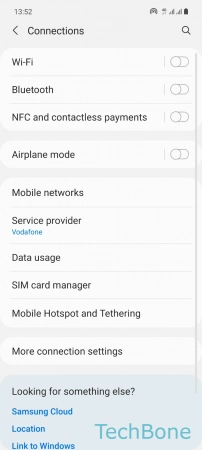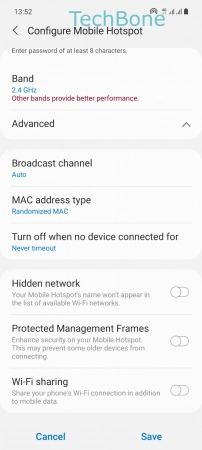 Tap on Settings
Tap on Connections
Tap on Mobile Hotspot and Tethering
Tap on Mobile Hotspot
Tap on Configure
Tap on Advanced
Enable or disable Wi-Fi sharing
Tap on OK
Tap on Save
Download instructions?
If you need the manual often or offline, you can download it here as a PDF document for free.
Download
---