Xiaomi
How to Turn On/Off Color inversion
Xiaomi
5244
---
When we enable Color inversion on the Xiaomi smartphone, all colors are inverted, which means that a white background with black text becomes a black background with white text. Media such as pictures or videos are also affected by color reversal and may be displayed incorrectly.
Android 11 | MIUI 12.0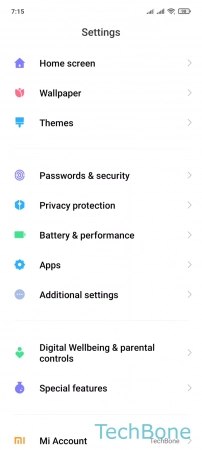 Tap on Settings
Tap on Additional settings
Tap on Accessibility
Tap on Vision
Tap on Color inversion
Enable or disable Use color inversion
Enable or disable Color inversion shortcut
Download instructions?
If you need the manual often or offline, you can download it here as a PDF document for free.
Download
---