Xiaomi
How to Delete Photos or Videos
Xiaomi
4973
---
We can easily delete photos and images we've taken with our Xiaomi smartphone when they're no longer needed or because storage space or capacity is needed.
Notice: We can select multiple photos to delete them at once.
Android 11 | MIUI 12.0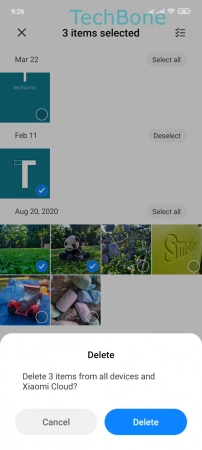 Tap on Gallery
Tap and hold a Photo/Video
Select more Photos/Videos
Tap on Delete
Tap on Delete
Download instructions?
If you need the manual often or offline, you can download it here as a PDF document for free.
Download
---