Xiaomi
How to Add Time stamp on Photos
Xiaomi
2554
---
We can add a timestamp to the photos we take. The Xiaomi smartphone will add the current date and time. The timestamp is displayed in the lower right corner on photos.
Android 11 | MIUI 12.0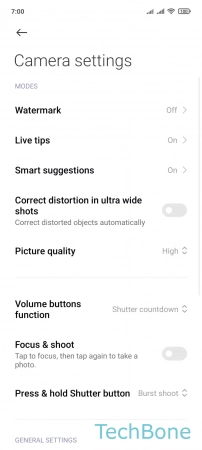 Tap on Camera
Open the Menu
Tap on Settings
Tap on Watermark
Enable or disable Add time stamp on photos
Download instructions?
If you need the manual often or offline, you can download it here as a PDF document for free.
Download
---