Xiaomi
How to Turn On/Off USB debugging
Xiaomi
1328
---
If the developer options are unlocked on the Xiaomi smartphone, USB debugging can be enabled, which is necessary if the user wants to root the smartphone. This feature is also required by the MyPhoneExplorer application to synchronize contacts.
Note: We recommend to enable USB debugging only if it is used or needed.
Android 11 | MIUI 12.0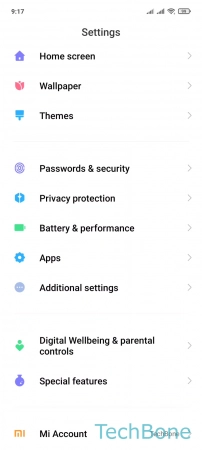 Tap on Settings
Tap on Additional settings
Tap on Developer options
Enable or disable USB debugging
Tap on OK
Download instructions?
If you need the manual often or offline, you can download it here as a PDF document for free.
Download
---