Xiaomi
How to Change Wallpaper
Xiaomi
5248
Table of contents
---
Change wallpaper
The wallpaper of the lock screen and home screen can be changed not only by tapping and holding a free space on the home screen, but also by the display settings. How to do this is shown in this manual.
Android 10 (MIUI 12.0)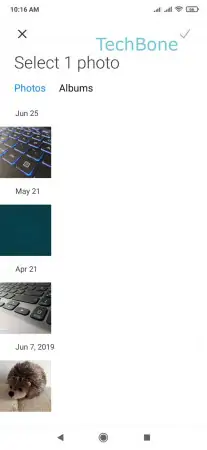 Tap and hold a free area on home screen
Tap on Wallpaper
Choose a folder/directory
Choose a photo/wallpaper
Tap on Apply
Tap on Set as home screen
---
Wallpaper on Lock Screen
Not only the home screen, but also the lock screen can be personalized with a wallpaper, either by using the Xiaomi smartphone's display settings or by pressing and holding the home screen as shown in this guide.
Android 10 (MIUI 12.0)
Tap and hold a free area on home screen
Tap on Wallpaper
Choose a folder/directory
Choose a photo/wallpaper
Tap on Apply
Tap on Set as Lock screen
---