Android
How to Connect to a Wi-Fi network using QR code
Android
166
---
A new feature in Android is the connection to a Wi-Fi network via QR code. A device can display this code, which can be scanned.
This saves entering the Wi-Fi password. This function is advantageous and often used in public places like airports, restaurants or hotels. Simply scanning the QR code establishes a Wi-Fi connection within a few seconds.
Android 12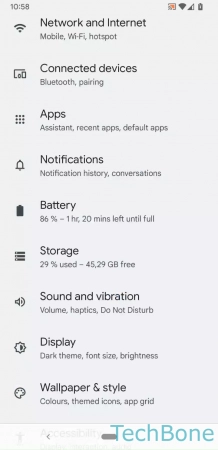 Tap on Settings
Tap on Network and Internet
Tap on Internet
Tap on Add network by QR code
Scan a QR code
Download instructions?
If you need the manual often or offline, you can download it here as a PDF document for free.
Download
---