Android
How to Install or Uninstall an App
Android
3327
Table of contents
---
Install app
Apps are useful little programs you can install on your phone. There are gadgets like a weather app or a stock app, but there are also apps that take off your mind of reality for a while, like games or eBook readers.You can find them in the Play store.
Android 9
Open the Play store
Type in the name of the app you want to install
Tap on Install
---
Uninstall app
When an app is outdated, you do not want it anymore or you simply need some space, you can uninstall it to get more space.
Android 9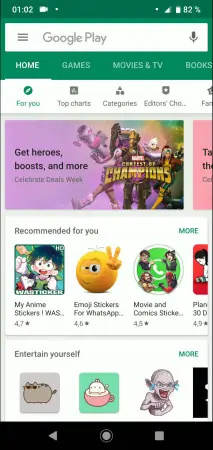 Open Play store
Type in the Name of the app you want to uninstall
Tap on Uninstall
Confirm with OK
---