Android
How to Turn On/Off Mobile data
Android
5114
---
Mobile data is used whenever you are away from your home network and still want to connect to the internet. How much of data usage you have is based on your mobile phone contract.
Android 12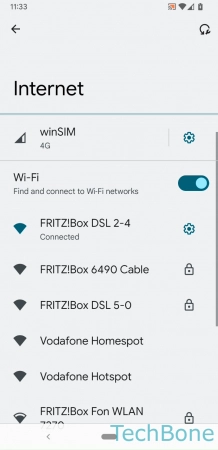 Tap on Settings
Tap on Network and Internet
Tap on Internet
Tap on Settings
Enable or disable Mobile data
Download instructions?
If you need the manual often or offline, you can download it here as a PDF document for free.
Download
---