Android
How to Set up Smart Lock
Android
3634
Table of contents
---
Smart lock (on body)
To set the smart lock on body is may the most comfortable, but it is also not the most secure option. The device notices by sensor when it is carried and unlocks instantly. As it can not recognize by whom it is carried, everyone can simply unlock it.
Android 9
Open the settings
Tap on Security & location
Tap on Smart lock
Tap on On-body detection
Activate or deactivate On-body detection
Confirm with CONTINUE
---
Smart lock (trusted place)
There are a lot of options on how to place a smart lock, but the probably simplest and most secure is, to choose a place where it is secure to leave your phone unlocked, for example your home adress. As soon as you are in reach of the area you placed your Smart lock in, your device will automatically unlock, when you leave, it will be locked again.
Android 9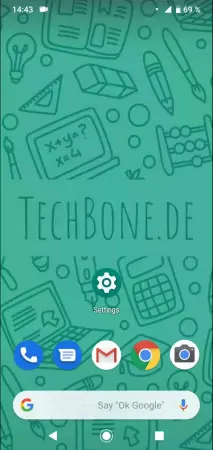 Open the settings
Tap on Security & location
Tap on Smart lock
Tap on Trusted places
Tap on Add trusted place
Confirm with Select this location
Confirm with Select
---