Android
How to Manage Widgets on Home Screen
Android
14254
Table of contents
---
Place Widget
A Widget is a shortcut to a function that gives you a simpler overview. There are many Widgets, for example a calendar or a weather bar.
Android 9
Tap on a free space on the starting screen
Tap on Widgets
Choose a Widget you want to place and hold it
Drag and drop the Widget on the starting screen
---
Remove a Widget
There are plenty of Widgets out there, and some of them are maybe better than others or more to your liking. It is pretty easy to delete a Widget to create more space for a better one.
Android 9
Press and hold the Widget
Drag the Widget to the X
---
Resize a Widget
Widgets are coming in many different sizes, but sometimes they are too big for your liking or too small to see anything. With Android 9, you can change the size of these Widgets easily.
Android 9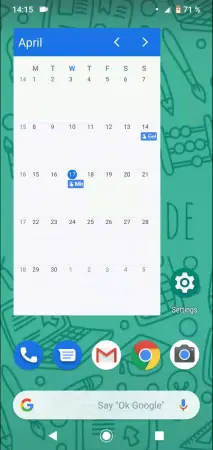 Press and hold the Widget

Change the size by dragging the markers
Tap on an empty space on the start screen to finish editing
---