LG
How to Change Navigation Button Order
LG
664
When using the control bar (navigation bar), the buttons are arranged in the order of Back, Home, and Background Daps. In addition to allowing you to change the button layout, the LG device also allows you to add functions that differ depending on the device. In addition to the standard control bar buttons, the following functions are available:
Open notification bar
Capture+ (Create screenshot)
QSlide (apps in the window)
SIM (dual SIM change)
Up to five buttons can be added to the control bar on the LG device.
Android 9 | LG UX 9.0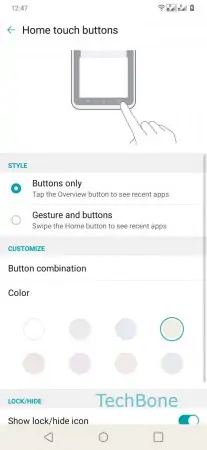 Open the Settings
Tap on Display
Tap on Home touch buttons
Tap on Button combination
Tap and hold desired Button
Move the button to desired position
---