Samsung
How to Turn On/Off Auto spacing
Samsung
1814
---
If a word is selected from the suggested text, a space is automatically appended to it on the Samsung keyboard, and the same happens when typing by swipe (glide typing).
"Auto spacing" can be enabled or disabled in the keyboard settings for each individual keyboard language.
Android 11 | One UI 3.0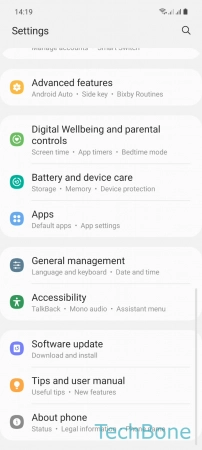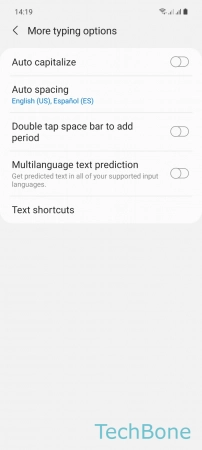 Tap on Settings
Tap on General management
Tap on Samsung Keyboard settings
Tap on More typing options
Tap on Auto spacing
Turn On/Off Auto spacing for a Keyboard language
Download instructions?
If you need the manual often or offline, you can download it here as a PDF document for free.
Download
---