Samsung
How to Turn On/Off Autocorrect
Samsung
1512
---
If the Samsung keyboard's text recognition is enabled, we can also use the autocorrection feature, which is enabled by default; if a word is written with a spelling error, the text recognition feature will detect this and automatically correct the word when the space bar, Enter or a punctuation mark is tapped.
Android 11 | One UI 3.0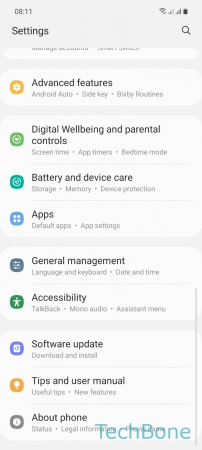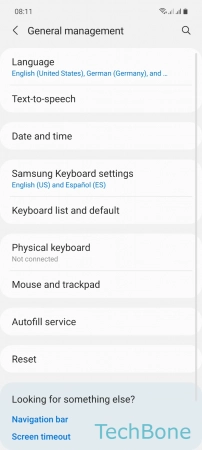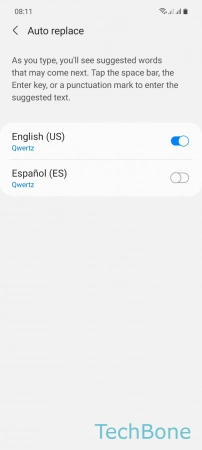 Tap on Settings
Tap on General management
Tap on Samsung Keyboard settings
Tap on Auto replace
Turn On/Off Auto replace for a keyboard language
Download instructions?
If you need the manual often or offline, you can download it here as a PDF document for free.
Download
---