Samsung
How to Turn On/Off Call forwarding
Samsung
2207
---
on the Samsung device, call forwarding can be configured separately for a voice call or video call. call forwarding is set by default according to the network settings. calls are usually forwarded to the mailbox if "busy", "no answer" or "not available". forwarding can either be deactivated for each case or can be forwarded to any phone number.
Android 11 | One UI 3.0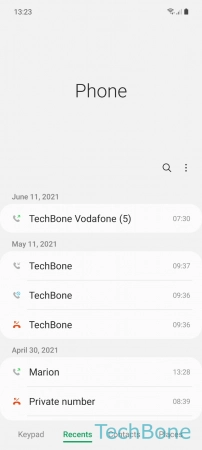 Tap on Phone
Open the Menu
Tap on Settings
Tap on Supplementary services
Tap on Call forwarding
Choose Voice calls or Video calls
Choose an option
Update the Phone number or tap on Turn Off
Download instructions?
If you need the manual often or offline, you can download it here as a PDF document for free.
Download
---