Samsung
How to Turn On/Off Widgets on Lock screen
Samsung
1023
---
Widgets are useful information that are displayed on the lock screen, and if supported, on the Always on Display, of the Samsung device. This includes, for example, a music player to pause the music or skip the song, but it can also display today's dates, the next alarm (also stopwatch/timer) or the weather. By default, only the music is activated.
If desired, the order of the Widgets can be rearranged.
Notice: Before One UI 3, the function was called FaceWidgets.
Android 11 | One UI 3.0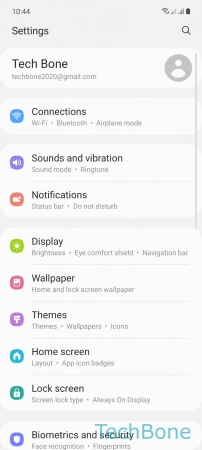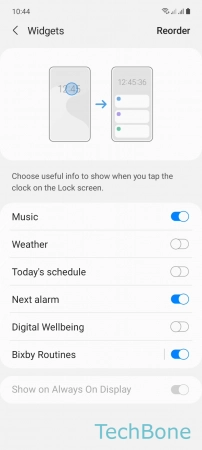 Tap on Settings
Tap on Lock screen
Tap on Widgets
Turn On/Off on or more Widgets
Download instructions?
If you need the manual often or offline, you can download it here as a PDF document for free.
Download
---