Samsung
How to Group Albums
Samsung
280
---
In the Gallery app of the Samsung device, albums can be grouped into albums (folders). For example, it is possible to create additional sub-albums with the year in the group (main album) Kindergarten. In a structure, this would look something like the following
Kindergarten - Main Album

2018 (sub-album)
2019 (sub-album)
2020 (sub-album)

Friends - main album

At the lake (lower album)
Party at home (sub-album)

Holiday - main album

Italy
and so on

and so on
A deeper structure can unfortunately not be created on the Samsung device.
Android 11 | One UI 3.0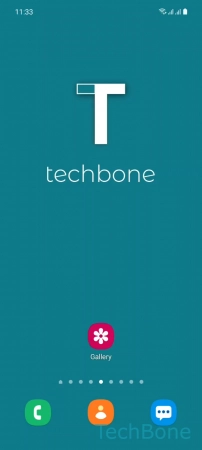 Tap on Gallery
Tap on Albums
Tap and hold an Album
Drag the Album on top of another album
Release the Album when it is on top of the other one (pay attention to the orange border of the other album)
Enter a Group name and tap Create
Download instructions?
If you need the manual often or offline, you can download it here as a PDF document for free.
Download
---