Samsung
How to Turn On/Off Media volume limit
Samsung
4240
---
the media volume can be limited when playing via headphones or bluetooth audio devices. the volume can be individually limited. optionally, a volume pin can be set to adjust the volume above the specified maximum.
Android 11 | One UI 3.0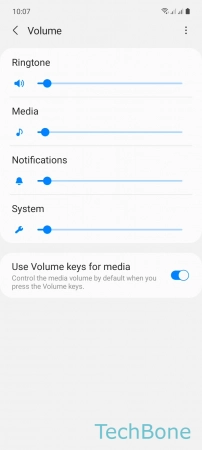 Tap on Settings
Tap on Sounds and vibration
Tap on Volume
Open the Menu
Tap on Media volume limit
Turn On/Off Media volume limit
Set the Custom volume limit and/or Volume limit PIN
Download instructions?
If you need the manual often or offline, you can download it here as a PDF document for free.
Download
---