Samsung
How to Turn On/Off One-handed mode
Samsung
368
---
One-handed mode reduces the display size on the Samsung device so that the device can be used with one hand. When one-handed mode is activated, the view can be moved to the left or right side as desired. The display size (the window) can also be adjusted.
To sscale down the display size, we can either start the gesture (from the Home button) or the button (double-tap on the Home button), but before that, the one-handed mode has to be activated in the settings for advanced functions.
Android 11 | One UI 3.0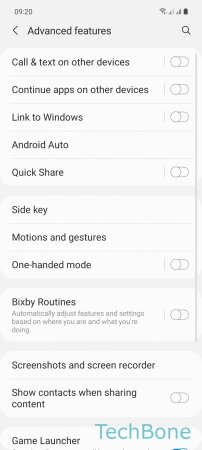 Tap on Settings
Tap on Advanced features
Enable or disable One-handed mode
Download instructions?
If you need the manual often or offline, you can download it here as a PDF document for free.
Download
---