Samsung
How to Reset Network settings
Samsung
272
---
When the network settings are reset, the default settings of the factory settings are loaded. The network settings include all settings concerning the WLAN, Bluetooth or the network (mobile radio) itself.
Note: Resetting the network settings cannot be undone. Saved WLAN passwords or connected devices are irrevocably deleted during the process.
Android 11 | One UI 3.0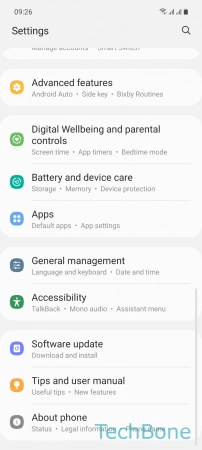 Tap on Settings
Tap on General management
Tap on Reset
Tap on Reset network settings
Tap on Reset settings
Tap on Reset
Download instructions?
If you need the manual often or offline, you can download it here as a PDF document for free.
Download
---