Samsung
How to Turn On/Off Roaming Assistance
Samsung
713
---
the Roaming Assistance helps us to call abroad. phone numbers are usually dialled or stored in the contacts usually without the country code. now when we call the home country from abroad, the country code is usually missing and we call the number in the roaming country. in Samsung's Roaming Assistance we can specify whether the country should be dialled automatically, asked first or if the call should always be made to the roaming country.
Android 11 | One UI 3.0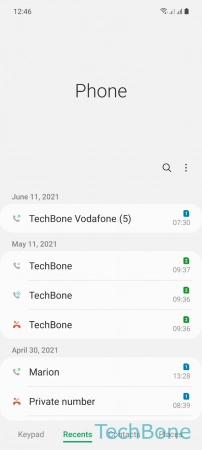 Tap on Phone
Open the Menu
Tap on Settings
Tap on Other call settings
Tap on Roaming assistance
Choose an option
Download instructions?
If you need the manual often or offline, you can download it here as a PDF document for free.
Download
---