Samsung
How to Change System Sound Volume
Samsung
691
---
On newer Samsung devices, for example, the sound for taking a screenshot or creating a photo can no longer be switched on or off individually. Samsung groups such sounds together to form system sounds. The volume for this can be changed in the usual sound settings of the Samsung device.
Android 11 | One UI 3.0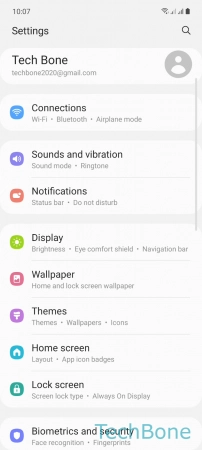 Tap on Settings
Tap on Sounds and vibration
Tap on Volume
Swipe left or right to adjust the System volume
Download instructions?
If you need the manual often or offline, you can download it here as a PDF document for free.
Download
---