Samsung
How to Turn on/off Wi-Fi automatically
Samsung
281
---
One UI from Samsung allows its users to automatically switch WLAN on or off. When a new WLAN connection is established, the Samsung device saves the current location. If the location is visited frequently, WLAN is switched on if it is not already activated. If the location is left again, the Samsung device switches WLAN off again.
Android 11 | One UI 3.0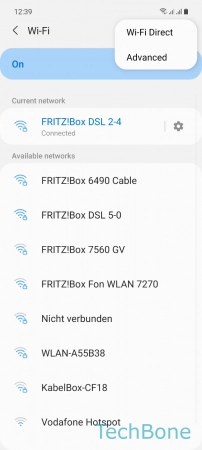 Tap on Settings
Tap on Connections
Tap on Wi-Fi
Open the Menu
Tap on Advanced
Enable or disable Turn on Wi-Fi automatically
Download instructions?
If you need the manual often or offline, you can download it here as a PDF document for free.
Download
---