Samsung
How to Set up Universal Switch
Samsung
1505
---
The Universal Switch can be used to interact with the Samsung device by using external accessories or by nodding, turning the head, typing, opening the mouth and much more.
Gestures are controlled by the access of the front camera which records every movement, and if a known pattern is detected, the stored control command is executed.
The control commands can be assigned to a gesture at will.
Android 11 | One UI 3.0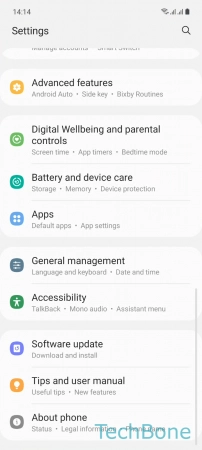 Tap on Settings
Tap on Accessibility
Tap on Interaction and dexterity
Tap on Universal switch
Tap on Next and follow the instructions on screen
Download instructions?
If you need the manual often or offline, you can download it here as a PDF document for free.
Download
---