Xiaomi
How to Set Picture quality
Xiaomi
783
---
We can change the picture quality of the Xiaomi smartphone's camera app. Normally, we always want the highest possible resolution and quality of the photos we take, but sometimes it makes sense to reduce the quality, for example to minimize the file size. We have the following three choices:
Android 11 | MIUI 12.0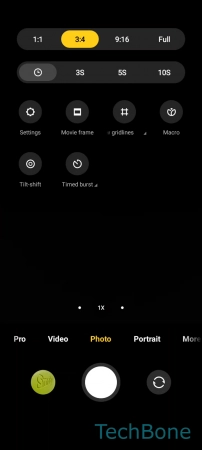 Tap on Camera
Open the Menu
Tap on Settings
Tap on Picture quality
Set High, Standard or Low
Download instructions?
If you need the manual often or offline, you can download it here as a PDF document for free.
Download
---