Xiaomi
How to Move Photos or Videos into an Album
Xiaomi
1200
---
We can add photos or pictures to albums as we like, to keep track of them on the Xiaomi smartphone and avoid long searches.
Note: If we want to move a photo, we will be asked whether we want to move or copy it to the selected folder or album.
Android 11 | MIUI 12.0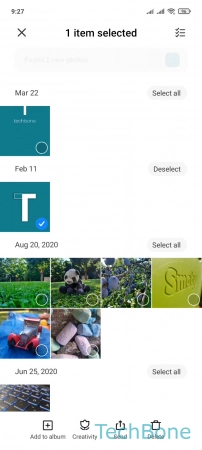 Tap on Gallery
Tap and hold a Photo/Video
Select more Photos/Videos
Tap on Add to album
Choose an Album
Choose Move or Copy
Download instructions?
If you need the manual often or offline, you can download it here as a PDF document for free.
Download
---