Android
How to Turn Off Screen lock
Android
665
---
The screen lock on the Android smartphone can be disabled at any time.
When the screen lock is disabled, all biometric data is erased and fingerprint or face data is deleted.
To disable the screen lock, the current unlock method (pattern/PIN/password) is required.
Note: Once the screen lock has been turned off, the Android smartphone is no longer protected against unauthorized access.
Android 12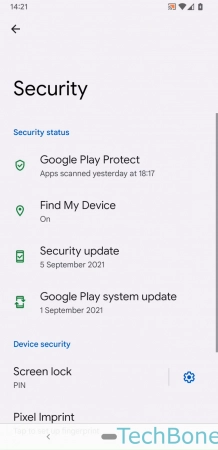 Tap on Settings
Tap on Security
Tap on Screen lock
Tap on None
Tap on Delete
---