Android
How to Set up Battery Saver
Android
7598
Table of contents
---
Adaptive battery
Adaptive Battery limits battery for Apps you do not use frequently and extends battery life with this. It can also cause a delay for notifications.
Android 9
Open the settings
Tap on Battery
Tap on Adaptive Battery
Activate or deactivate Adaptive Battery
---
Battery saver
The batterysaver can be turned on automatically when a certain battery percentage is reached. It turns off some device features and restricts apps from using up too much battery.
Android 9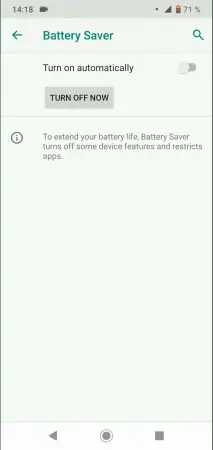 Open the settings
Tap on Battery
Tap on Battery saver
Activate or deactivate Battery saver
---