Android
How to Turn On/Off Extreme Battery saver
Android
58
---
The extreme batter saver restricts all background processes and the system performance of the Android smartphone to achieve the highest possible battery runtime.
After activation, the dark mode is activated and only basic functions are available.
We can specify if the extreme battery saving mode should always be activated with the battery saver, or if we should be asked every time.
Android 12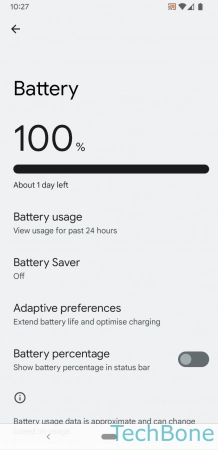 Tap on Settings
Tap on Battery
Tap on Battery Saver
Tap on Extreme Battery Saver
Tap on When to use
Choose Ask every time, Always use or Never use
Download instructions?
If you need the manual often or offline, you can download it here as a PDF document for free.
Download
---