Android
How to Turn On/Off Google Location Accuracy
Android
54
---
To improve the location accuracy, we can turn on the Google location service, which scanns nearby Wi-Fi and Bluetooth networks to help estimate the location.
Note: Google may collect location data periodically in anonymous way to improve the location based services.
Android 12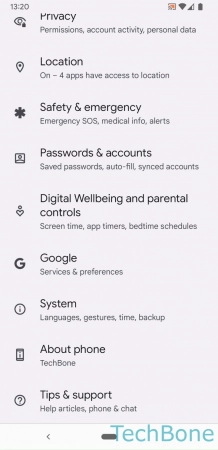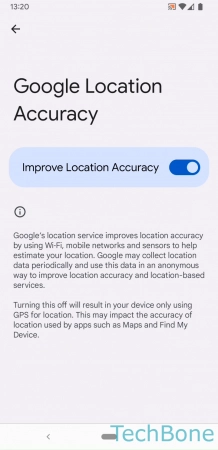 Tap on Settings
Tap on Location
Tap on Location Services
Tap on Google Location Accuracy
Enable or disable Improve Location Accuracy
Download instructions?
If you need the manual often or offline, you can download it here as a PDF document for free.
Download
---