Oppo
How to Adjust Camera Shutter Settings
Oppo
40
Table of contents
---
Timer
If you want to take a group photo, there's no getting around the self-timer. the Oppo smartphone's camera also offers us the self-timer. the timer can be set to either 3 or 10 seconds before the shutter is automatically released.
Android 10 (ColorOS 7.0)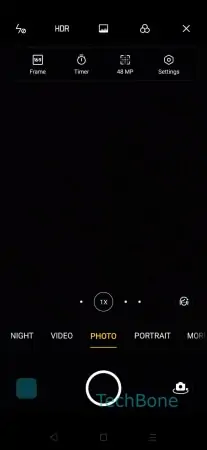 Open the Camera-App
Open the Menu
Tap on Timer
Tap again to adjust the duration
---
Take a photo with a single tap on screen
When the touch to capture a still image function is activated, the camera automatically focuses on the touched subject and when the focus is set, the shutter-release button is released automatically.
Android 10 (ColorOS 7.0)
Open the Camera-App
Open the Menu
Tap on Settings
Enable or Disable Touch to Take Photo
---