Oppo
How to Clear App Data/Cache
Oppo
146
Table of contents
---
Clear App Cache
the app cache stores data that is useful for a better user experience. for example, pictures are cached here so that they do not have to be downloaded again via the internet. however, the cache can also cause errors, as in some cases outdated or incorrect information has been stored. in this case, it makes sense to clear the app cache first. on the Oppo smartphone, this is done via the app management.
Android 10 (ColorOS 7.0)
Open the Settings
Tap on App management
Tap on App list
Tap on App you want
Tap on Storage usage
Tap on Clear cache
---
Clear App data
In contrast to the cache, the app data contains all relevant and important data, including settings, content (photos, videos, files, ...) but also scores and much more.
If the app data is deleted, the app will inevitably be reset to its original state (factory state). Only installed app updates remain unaffected. All other data will be deleted!
Android 10 (ColorOS 7.0)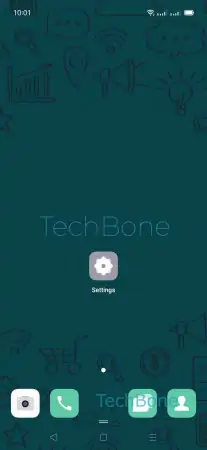 Open the Settings
Tap on App management
Tap on App list
Tap on App you want
Tap on Storage usage
Tap on Clear data
Confirm with OK
---