LG
How to Use Unique Ringtone
LG
721
Table of contents
---
Ringtone ID
A unique ringtone for every single call? this is possible with the contact ringtone function of LG. a unique ringtone is composed and played based on the phone number. optionally, such a ringtone can be created for contact favorites, all contacts or for all calls.
Android 9 (LG UX 9.0)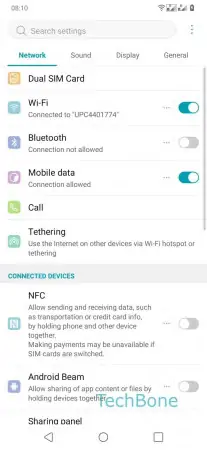 Open the Settings
Tap on Sound
Enable or Disable Ringtone ID
---
Compose ringtones for
Unique ringtones can be composed not only for Favourites but also for all saved contacts or even for all calls.
Note: To change this setting, the contact ringtone function must be enabled.
Android 9 (LG UX 9.0)
Open the Settings
Tap on Sound
Tap on Ringtone ID
Tap on Compose ringtones for
Choose between All incoming calls, Contacts only and Favorites only
---