Huawei
How to Organize Folders on Home Screen
Huawei
2479
Table of contents
---
Create a folder
To clean up the home screen of your Huawei device, you can create some folders to sort your apps and create some space. For this, you put two apps onto each other, this will automatically generate a folder.
Android 10 (EMUI 10.0)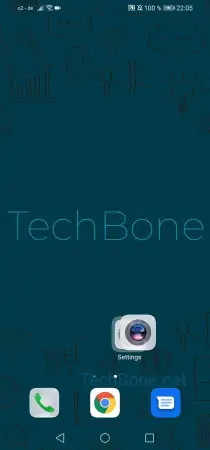 Tap and hold an app
Pull the app onto another app
Drop the app to create the folder
---
Rename folder
Of course you can rename the folders on your Huawei smartphone, to localize the content better. Like this, you can simply create folders for shopping, finances or games, which content the fitting apps.
Android 10 (EMUI 10.0)
Tap on a folder
Tap on the name of the folder
Type in a new name for your folder
Confirm with save
---
Move apps into a folder
You can add more apps than just two to a folder, to keep your Huawei device's home screen clean and tidy. If you open up a folder, you will find the subsection "add". There you can add more apps which will then be moved to the folder.
Note: Adding an app by dragging and dropping it still works, it is just easier to use the add function to move more than one app.
Android 10 (EMUI 10.0)
Tap on a folder
Tap on Add
Choose the apps and confirm with OK
---
Delete a folder
The created folders can be deleted or removed from your Huawei smartphone easily. Simply drag the apps out of the folder until only one app is left, after the folder will delete itself automatically.
Android 10 (EMUI 10.0)
Tap on a folder
Tap and hold an app
Drag the app out of the folder
Drop the app wherever you want to place it
---
Remove app from folder
The apps that we have moved into a folder can also be removed if we notice that an app is being used more often than we thought. The app shortcut can be positioned anywhere on the Huawei smartphone's home screen, provided there is enough free space.
Android 10 (EMUI 10.0)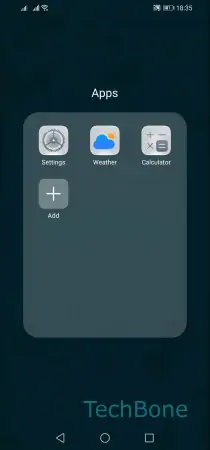 Open a folder
Tap and hold an app
Drag the app from the folder area
Release the app to position it on the home screen
---