OnePlus
How to Block Calls, Phone Numbers or Contacts
OnePlus
228
Table of contents
---
Block phone number (Call history)
We can block entries of dialed or received phone numbers directly in the call history of the phone app on the OnePlus smartphone, regardless of whether that number is stored or whether the calls are from supposed contest partners.
To block a phone number directly from the call list, the corresponding entry must be held and then tapped on the block button in the pop-up window displayed.
The number can also be directly marked as a spam call and sent or reported to Google.
Android 10 (OxygenOS 10.0)
Open the Phone app
Tap and hold an entry
Tap on Block/report spam
Confirm with Block
---
Block unidentified callers
The phone app on the OnePlus smartphone can automatically block unknown numbers or callers without a unique caller ID from, for example, alleged competition partners, if desired.
Android 10 (OxygenOS 10.0)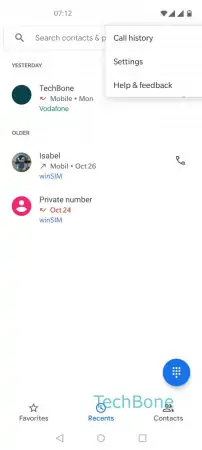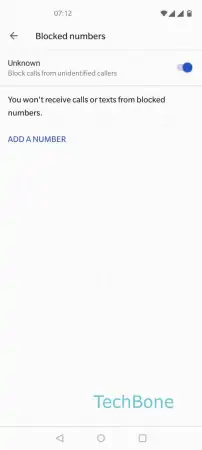 Open the Phone app
Open the menu
Open the Settings
Tap on Blocked numbers
Enable or disable Unknown (Block calls from unidentified callers)
---
Block or unblock a contact
We can also block contacts stored on the OnePlus smartphone using the Contacts app and report them as spam if desired.
Once a contact is blocked, no calls or SMS messages from that phone number will be allowed, transferred or received.
Note: To unblock a contact, we have to follow the same steps.
Android 10 (OxygenOS 10.0)
Open the Contacts app
Choose a contact
Open the menu
Tap on Block numbers
Confirm with Block
---