Xiaomi
How to Enable or Disable Location
Xiaomi
3762
Table of contents
---
Wi-Fi/Bluetooth Scanning
By default, the Xiaomi smartphone uses WLAN and Bluetooth location tracking even when these features are disabled. Once an app has permission to track the location, these features are used to determine the most accurate data possible. We can turn WLAN and Bluetooth tracking on/off individually.
Android 10 (MIUI 12.0)
Open the Settings
Tap on Location
Tap on Wi-Fi and Bluetooth scanning
Enable or disable Wi-Fi and/or Bluetooth scanning
---
Turn on/off location
We can completely (de)enable general location access on the Xiaomi smartphone, but apps with permission to use the device's location will be prevented from doing so after disabling this feature.
Android 10 (MIUI 12.0)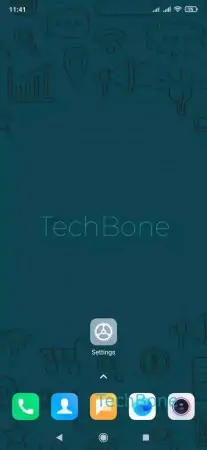 Open the Settings
Tap on Location
Enable or disable Location access
---
Location Mode
If location access is enabled on the Xiaomi smartphone, we can choose between different modes of how the location is determined. The following modes are available:
High accuracy: Uses GPS, WiFi, mobile networks
Battery saving: Uses WiFi, Bluetooth or mobile networks
Device Only: Uses the internal GPS only
Android 10 (MIUI 11.0)
Open the Settings
Tap on Passwords & security
Tap on Location
Choose High accuracy, Battery saving or Device only
---