Xiaomi
How to Manage Photos in Gallery
Xiaomi
2981
Table of contents
---
Move a photo
We can add photos or pictures to albums as we like, to keep track of them on the Xiaomi smartphone and avoid long searches.
Note: If we want to move a photo, we will be asked whether we want to move or copy it to the selected folder or album.
Android 10 (MIUI 12.0)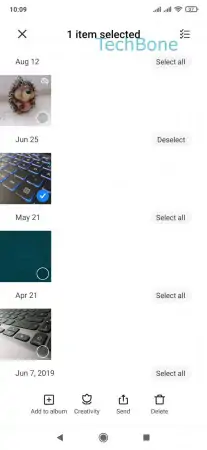 Open the Gallery app
Tap and hold a photo/video
Tap on Add to album
Choose an album
Choose Move or Copy
---
Delete photo
We can easily delete photos and images we've taken with our Xiaomi smartphone when they're no longer needed or because storage space or capacity is needed.
Notice: We can select multiple photos to delete them at once.
Android 10 (MIUI 12.0)
Open the Gallery app
Tap and hold a photo/video
Select more photos/videos if desired
Tap on Delete
Confirm with Delete
---