Xiaomi
Special Features
Xiaomi
13698
Table of contents
---
Scientific calculator
The general calculator is familiar to every Android user, but what many don't know is that the calculator on the Xiaomi smartphone adds more functions when we rotate the device horizontally, where functions such as sine, cosine, tangent, root calculus or the constant Pi become visible.
Note: The rotation lock must be deactivated on the device.
On devices that come with the App Mi Calculator, just tap the button in the lower left corner to enable or disable the additional features.

Android 10 (MIUI 12.0)
Open the Mi Calculator app
Tap on the switch button to enable or disable the additional features
---
Enterprise mode
Some people have probably stumbled across Enterprise mode on their Xiaomi smartphone and can't assign this mode. This mode is intended for companies that specify access to websites and/or apps. It is also possible to theoretically monitor the Xiaomi device to find out what the smartphone is used for.
Only when a company code with the corresponding license code is entered, the entrepreneur mode can be activated.
Note: We are not so much providing an activation guide, but rather a brief explanation of what the Enterprise mode is.
We strongly advise against looking for any codes from the Internet to start the mode, some users reported that they could not deactivate Enterprise again and had to reset the device to factory defaults.
Android 10 (MIUI 12.0)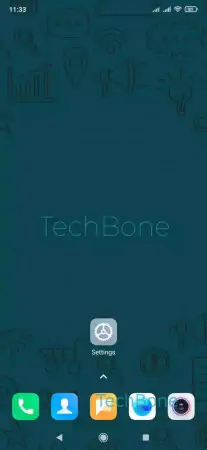 Open the Settings
Tap on Additional settings
Tap on Enterprise mode
Tap on About Enterprise mode to learn more
---
Screen recorder
In addition to the screenshots, we can also record the Xiaomi smartphone's screen as a video. We can find the function via the status bar in the quick settings. After activation, we get a small control unit on the screen, which fades after about 2 seconds and remains only very slightly visible. This can be used to stop the recording.
Android 10 (MIUI 12.0)
Swipe downwards to open the quick settings/control center
Swipe downwards to access all quick settings
Tap on Screen recorder to launch the feature
---
Split screen
Depending on your Xiaomi device, we can display apps that are open in the background one below the other to make working on the phone more effective. If selected apps are in the foreground, we can change the display size by dragging the border.
Note: In this guide we will start the splits screen, select a second app, change the displayed window size. The mentioned steps are for illustration purposes only and can be skipped.
Android 10 (MIUI 12.0)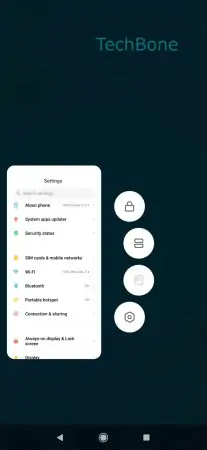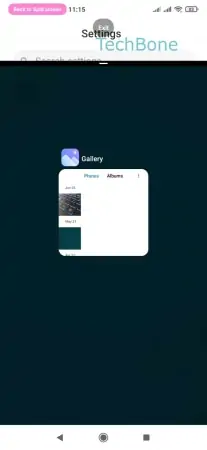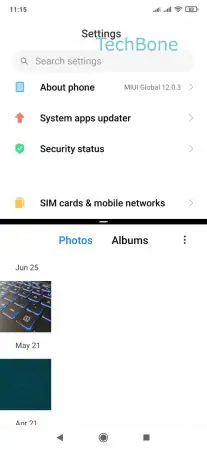 Tap on Recent apps
Tap and hold an app
Tap on Split screen
Select the second app
Drag the border to resize the contents
Tap the Home button to exit
---
Flashlight
On the back of the Xiaomi smartphone is the camera's LED flash, which can also be used as a flashlight. To (de)activate the function, we navigate to the quick settings of the device and tap the flashlight icon.
Android 10 (MIUI 12.0)
Swipe downwards to open the quick settings/control center
Enable or disable Flashlight
---