Samsung
Developer Options
Samsung
924
Table of contents
---
Enable Developer Options
the developer options provide many useful tools on the samsung device, mainly for developers. to enable the options, a little "trick" must be used, as the setting is invisible. developer options can be enabled on the samsung device by typing seven times on the build number.
Android 10 (One UI 2.0)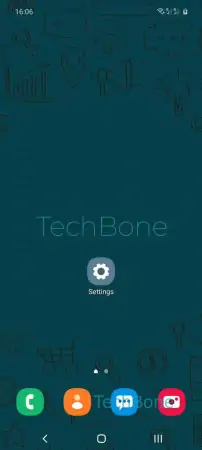 Open the Settings
Tap on About phone
Tap on Software information
Tap on Build number seven times
---
USB Debugging
Enabling USB debugging on the Samsung device will put it into debugging mode, which is actually intended to allow developers to share more information and data from the device. USB debugging is also necessary for rooting or synchronization software.
Note: To enable or disable USB debugging, the developer options must be enabled!
Android 10 (One UI 2.0)
Open the Settings
Tap on Developer options
Enable or disable USB debugging
---
Disable Developer options
Enabled developer options do not matter except for one additional menu item, which can be easily disabled if you don't want it.
Android 10 (One UI 2.0)
Open the Settings
Tap on Developer options
Disable Developer options
---