Samsung
How to Manage Photos in Gallery
Samsung
488
Table of contents
---
Delete photos/videos
There can be several reasons for wanting to delete photos or videos from your Samsung device, whether it's the ex-girlfriend, too little memory or the photo just didn't work.
In the gallery app you can delete several photos/videos at once, but also delete them individually, and if the trash can is activated, we can restore photos, but only within 30 days.
Android 10 (One UI 2.0)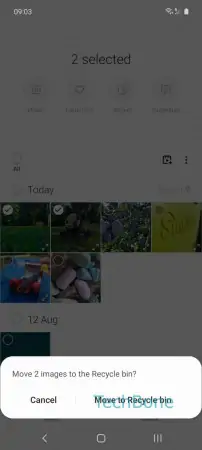 Open the Gallery-App
Tap and hold the desired Picture
Select all other images to be deleted
Tap on Delete
Confirm with Delete / Move to Recycle bin
---
Show date and location
In the details view of photos and videos, the date and location of the media file can also be displayed after activation, provided that the location information and geotagging have been activated for the camera.
Android 10 (One UI 2.0)
Open the Gallery-App
Open the menu
Open the Settings
Enable or disable Show location info
---
Move photos to an album
You can move or copy photos and videos you have taken with your camera or downloaded media files to any album, and the Samsung device will ask you whether you want to copy or move the photos each time.
Android 10 (One UI 2.0)
Open the Gallery-App
Tap and hold a desired Photo
Select all other photos to be moved to an album
Open the menu
Tap on Copy to album or Move to album
Tap on desired Album
---