Samsung
How to Use Quick Responses Messages-App
Samsung
811
Table of contents
---
Change or Add Quick Responses
The Samsung device already has a wide range of predefined quick answers, all of which can be deleted or edited, and new quick answers can also be added.
Android 10 (One UI 2.0)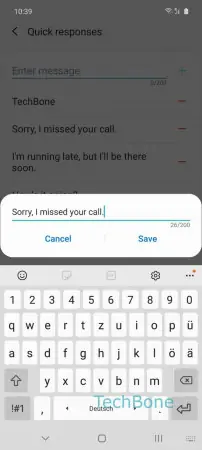 Open the Messages-App
Open the menu
Open the Settings
Tap on More settings
Tap on Quick responses
Enter a message and tap on Add
Tap on a message to edit
Tap on Save
---
Use Quick response
when creating a new message (sms), quick responses can also be used and sent. quick replies can be added/edit/deleted in the settings and can contain up to 200 characters. instead of entering text, the quick response inserts the predefined text into the text field, thus saving typing.
Android 10 (One UI 2.0)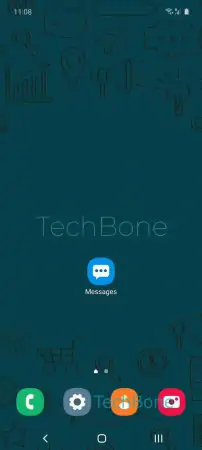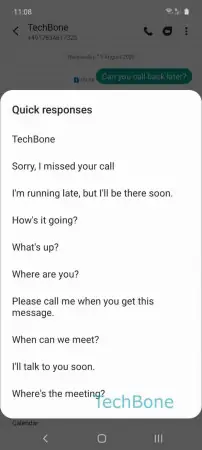 Open the Messages-App
Open a Conversation
Tap on Add
Tap on Quick response
Choose desired Quick response
Tap on Send
---