Samsung
How to Enable or Disable Suggestions
Samsung
1123
Table of contents
---
Sticker suggestions
When entering text, we can not only get suggestions for the next word but also for stickers and emoijs. The source for this can be either Bitmoji or mojitok. If the sticker suggestions are activated, we can also choose in which app the suggestions should be displayed.
Android 10 (One UI 2.0)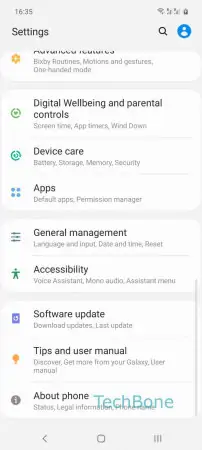 Open the Settings
Tap on General management
Tap on Language and input
Tap on On-screen keyboard
Tap on Samsung Keyboard
Tap on Smart typing
Enable or disable Suggest stickers while typing
---
Predictive text
If text recognition is activated on the Samsung device (default), text suggestions are made on the keyboard as you type. these suggestions of individual words are based on older entries. with text recognition, the Samsung keyboard gradually learns the spelling and thus improves the suggestions.
Android 10 (One UI 2.0)
Open the Settings
Tap on General management
Tap on Language and input
Tap on On-screen keyboard
Tap on Samsung Keyboard
Tap on Smart typing
Enable or disable Predictive text
---